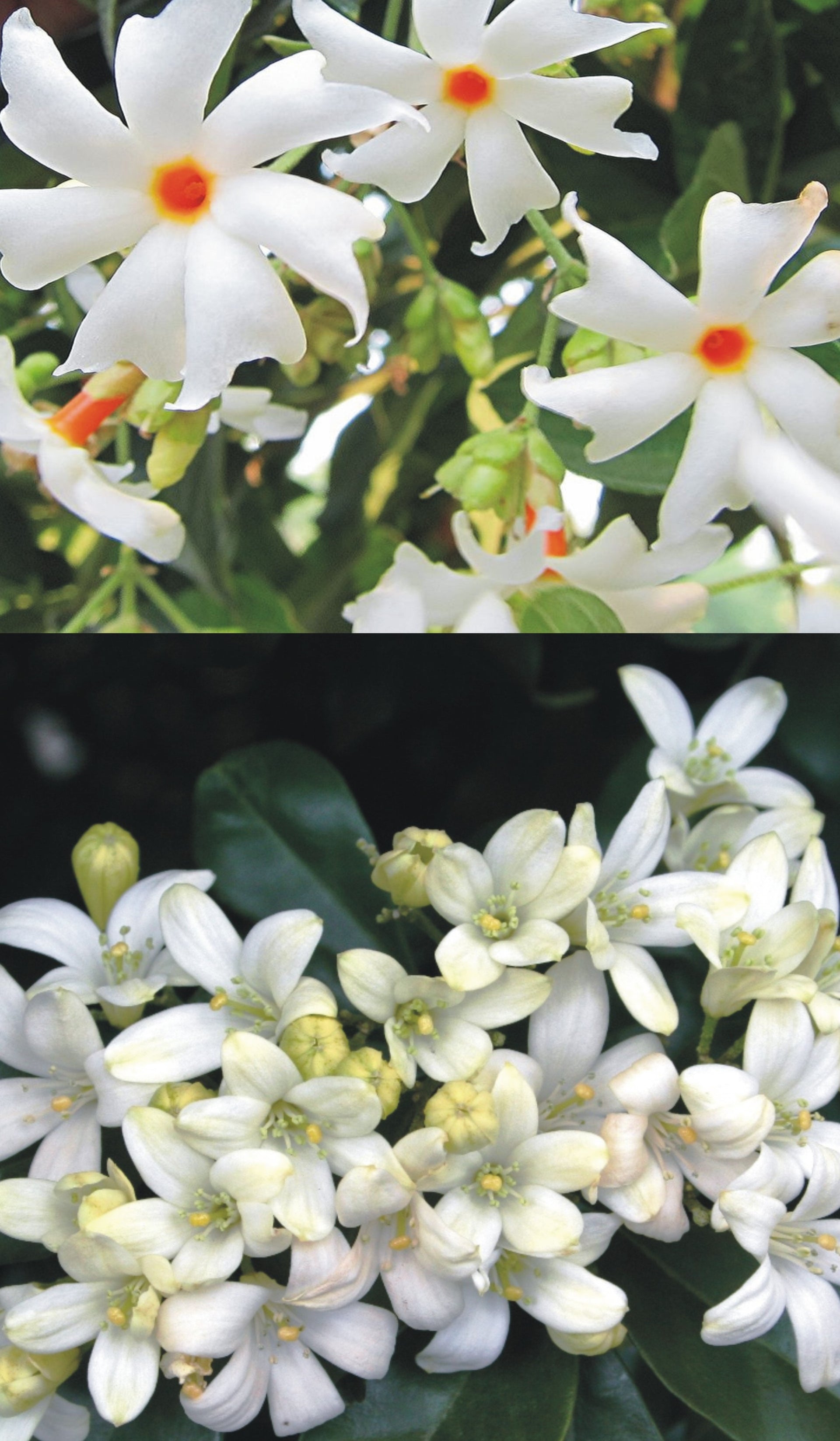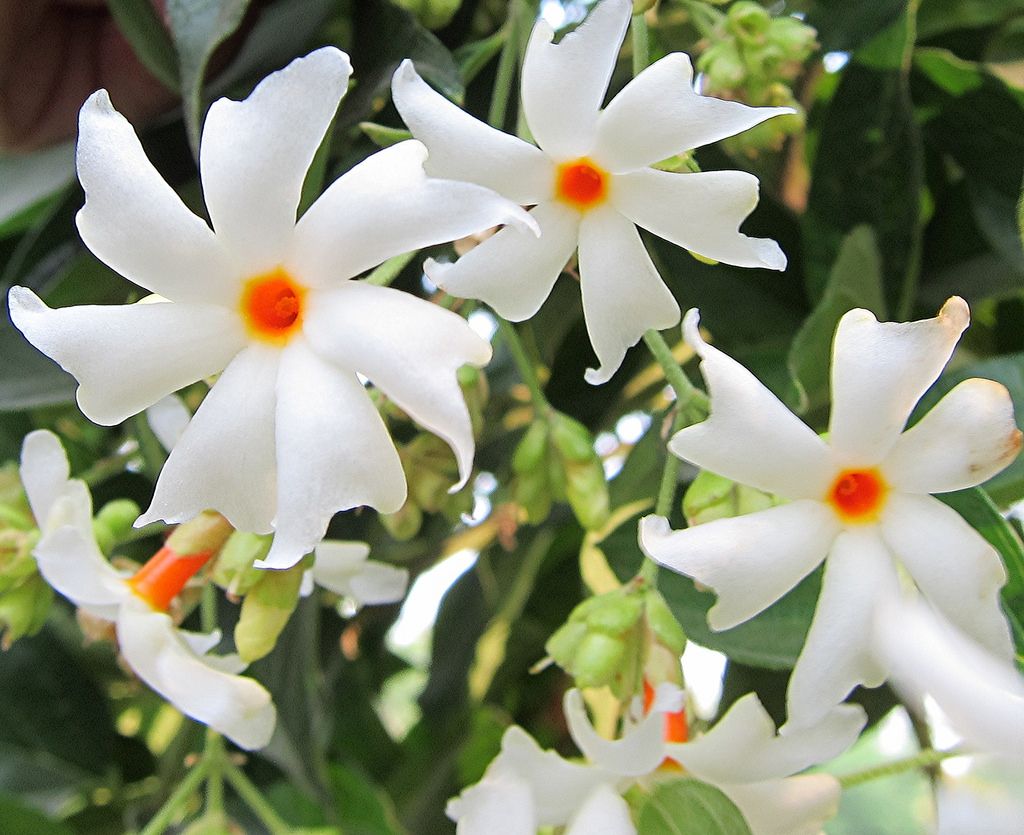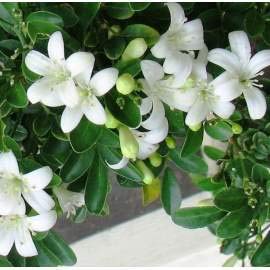 Green Paradise Live Coral Jasmine Night Flowering Parijat harshringar Plant and Murraya Paniculata Madhukamini (Pack of 2 Plant)
(1)  Parijat is one of the beautiful and mysterious plants whose flowers fall on the ground after blooming. The flowers bloom at night and drop down from the branches at the first rays of light. These fragrant flowers spread fragrance in the surrounding area with an intensely sweet floral aroma.
flower is known as Night-flowering Jasmine and Coral Jasmine worldwide. beautiful flowers, an amazing scent like jasmine, easy to grow in pots also. Medicinal and Other Use: – The juice of its leaves is bitter and saline in taste and provides effective relief in the treatment of several types of inflammation and fever including malaria, intermittent fever, common cough and cold.
2) Murraya is a genus of flowering plants in the citrus family, Rutaceae. It is distributed in Asia, Australia, and the Pacific Islands. The center of diversity is in southern China and Southeast Asia.
Beautiful Scented flowers year round. can be grown in pots also. widely used for bonsai also.