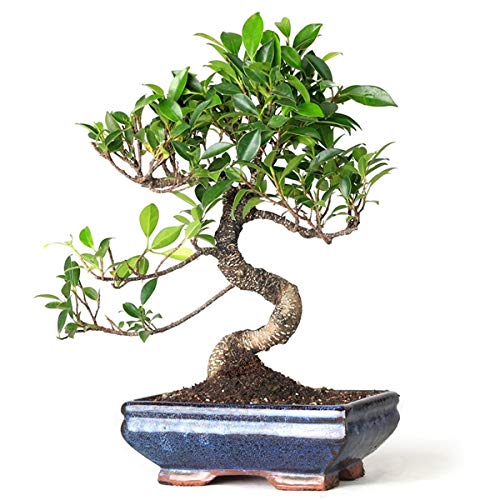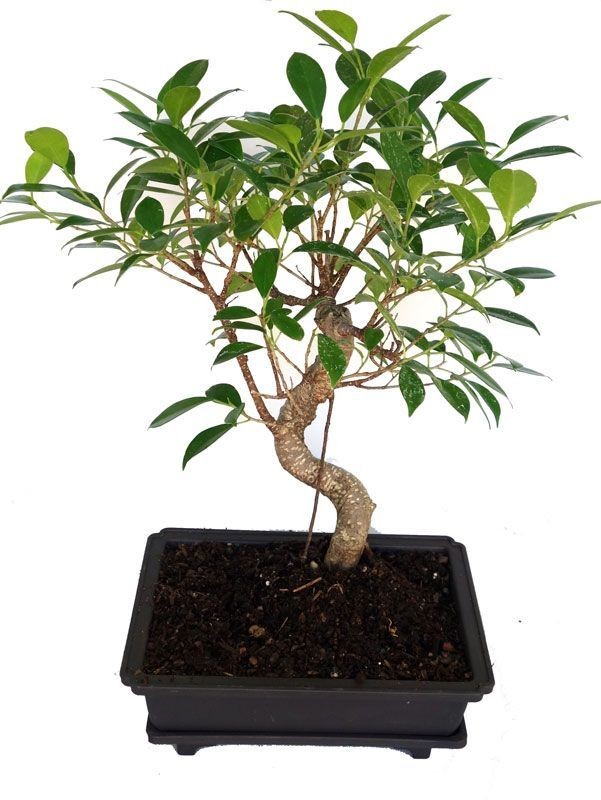 Ficus Microcarpa TigerBark Beautiful Live 2-3 years old bonsai tree With Plastic Bonsai Pot
Ask about this product
  Green Paradise Bonsai Tigerbark Ficus Live Plant is wonderfully easy to grow; it tolerates just about every weather condition.Famous By The Name Of TigerBark Ficus .
How to Care for Microcarpa Ficus Bonsai
Sunlight
  Microcarpa ficus bonsai should be kept in full sunlight. It can be kept outdoors Year Round. Also Can Be Grown In Semi Shade Areas.
Watering
Unlike many other types of bonsai tree,Microcarpa ficus bonsai can endure periods of low humidity. It has thick, waxy leaves that do not require quite as much water. However, just because they can endure less water doesn't mean that they should. 
Ideally, you should water your plant every day or whenever the soil gets dry. Daily misting is ideal, since this will maintain humidity without oversaturating the soil and creating fungal problems. 
Fertilizing
Fertilize your bonsai once every two weeks during the summer and about once every four weeks in the winter, provided that its growth does not stop. You can use a liquid fertilizer or an organic fertilizer pellet
Potting and Repotting
Once every other year, you should repot a ficus tree. This should be done in the spring with a basic bonsai soil mixture.