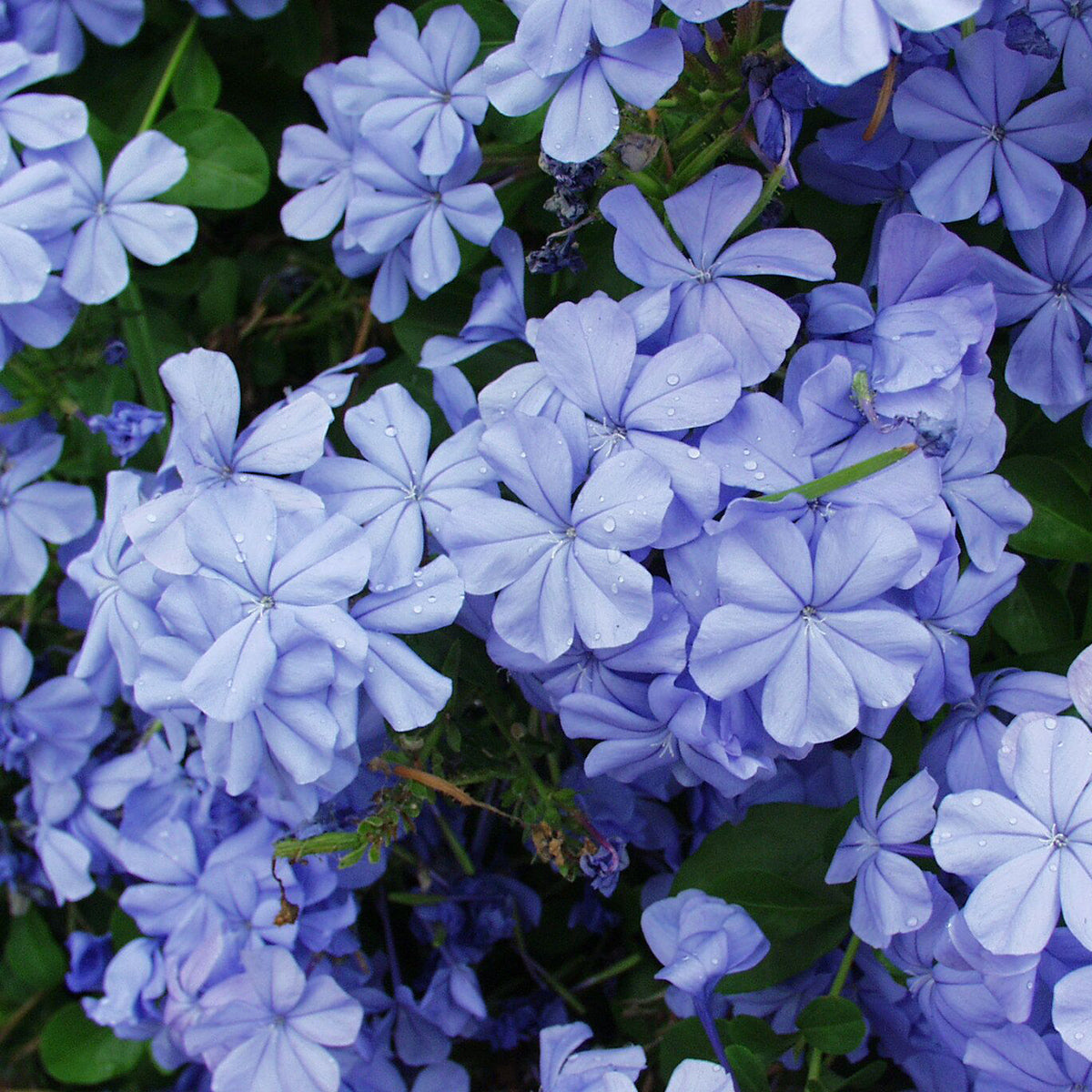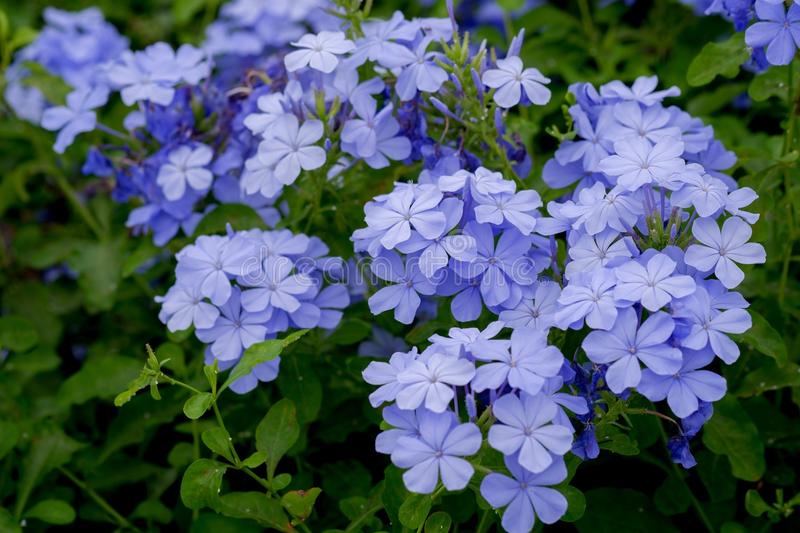 Green Paradise® Blue Plumbago Full Year Flowering Plant (Shrub For Flowerbeds And Potted Gardens ) ( 1 healthy Plant )
Ask about this product
Watering Blue Plumbago Plant
The position of your blue plumbago plant determines, to a great extent, how much watering it would require. If your blue plumbago is grown outside under direct sunlight, then it would require much water, and that means frequent watering.
But if it is grown in a shady place with a cooler temperatures, it would require less watering, and this means irregular watering of the plant.
However, the blue plumbago plant enjoys adequate watering throughout spring and summer with those grown in containers requiring more watering attention than those grown directly in the ground.
Blue plumbagos grown in the ground have more options for their roots to search out moisture and get it than those grown in containers.
Blue plumbagos grown in containers do not have many options to source for moisture; hence they would require a regular watering schedule. The idea is to get the plant-soil moist and not dripping wet, so water with caution.
Adding an adequate amount of water to potted plumbago would help reduce the risk of it developing root rot, unlike those grown in the ground that has more depth for excess water to drain into.
Best Temperature for Blue Plumbago
Due to the fact that blue plumbago is native to South Africa, it thrives in warm climates. The ideal climate to grow and care for blue plumbago is hot to warm climate. It thrives in mild climates too.
The least temperature that plumbago can thrive in is the temperature of about 32 degrees F. If you live in areas where the temperature falls below this value. As a care tip, you would have to take your plumbago plant inside whenever the temperature falls so low.
Or you cut down the plant to the ground level and wait until spring for it to come back alive.
Best Humidity for Blue Plumbago
Blue plumbago enjoys high humidity and thrives in an environment with naturally moist air. Ensure to provide it with proper humidity, although it tolerates moderate humidity. But the problem that comes with moderate humidity is that the plant may not bloom as it ought to.
Fertilizer
Blue plumbago plants derive benefits from any kind of fertilizer, including all-purpose fertilizers. However, fertilizers rich in potassium will help the plant produce more luscious flowers, while fertilizers rich in phosphorus will help the plant develop a good root system.
Overall, a good fertilizer would help improve the plant's long term health and growth. Whichever type of fertilizer you choose, ensure to follow the manufacturer's guide for amount and method of application.