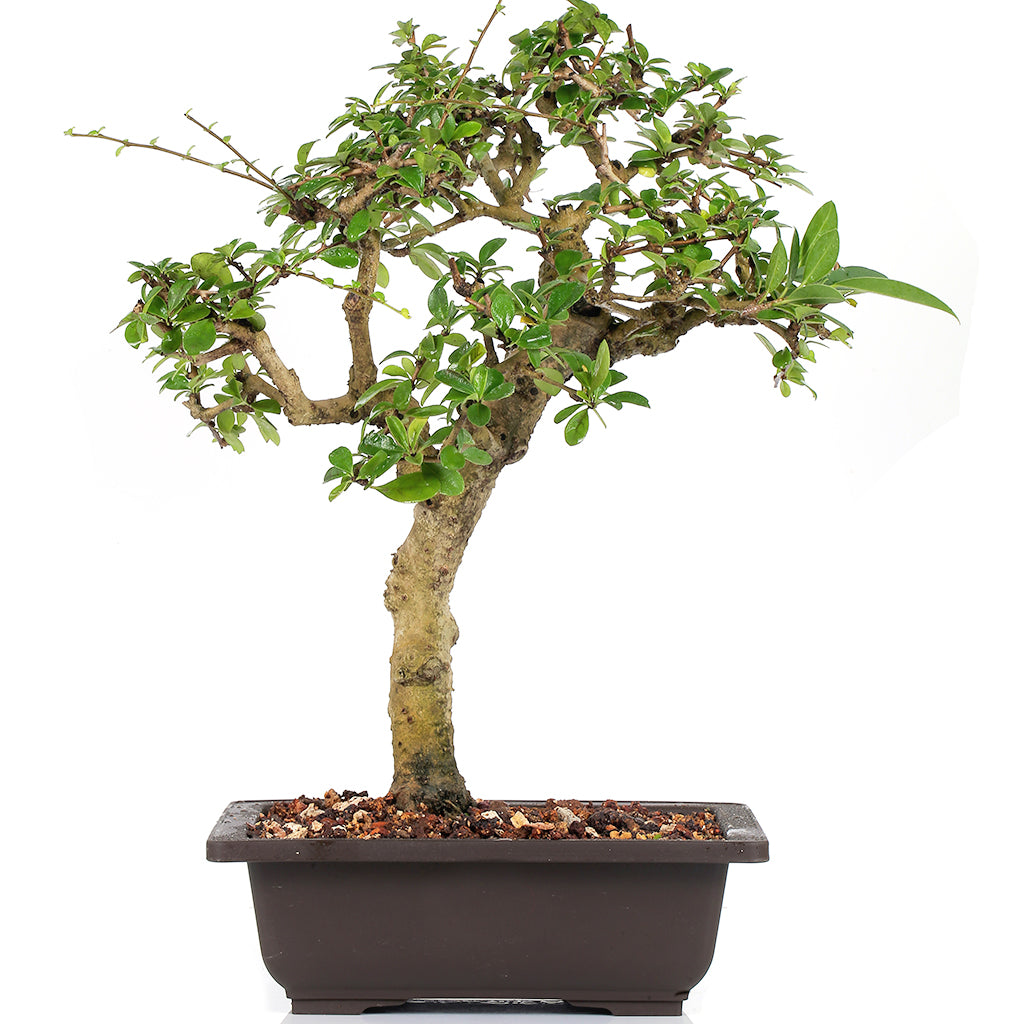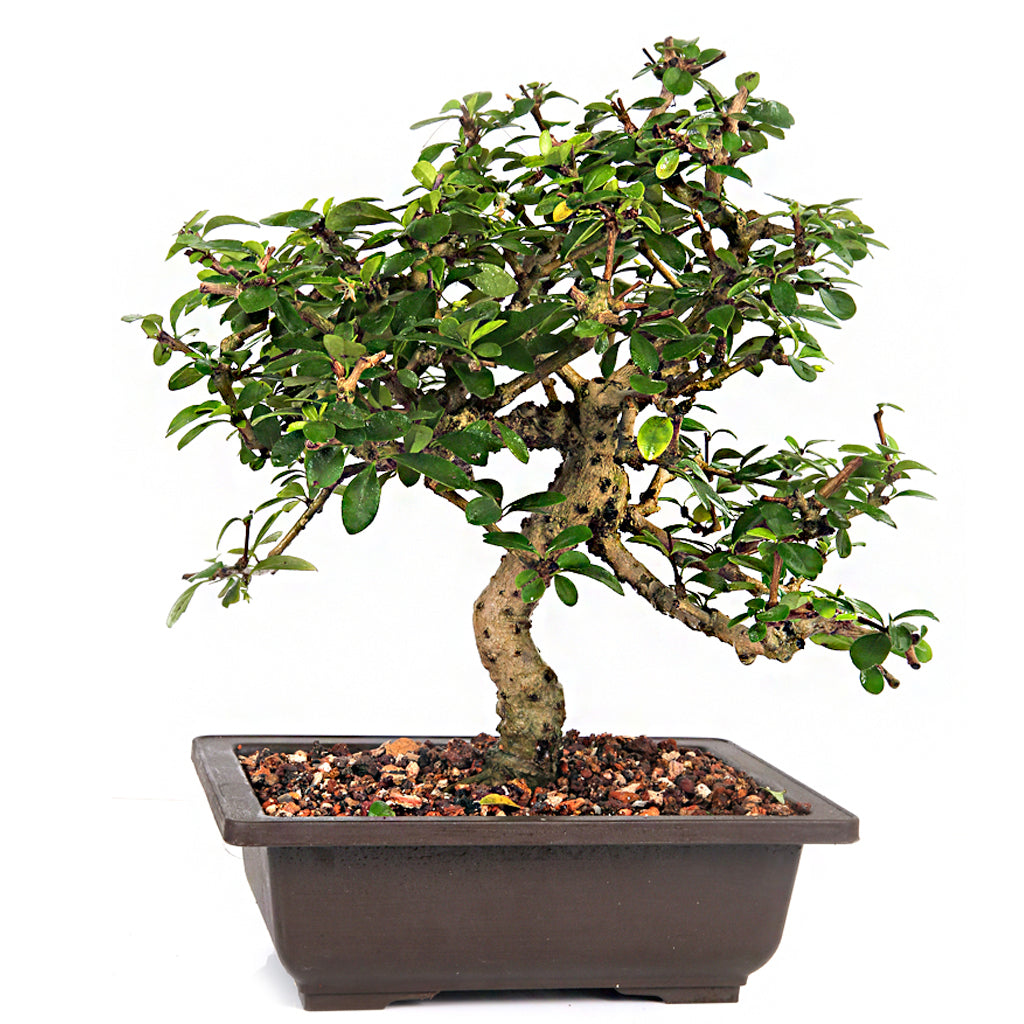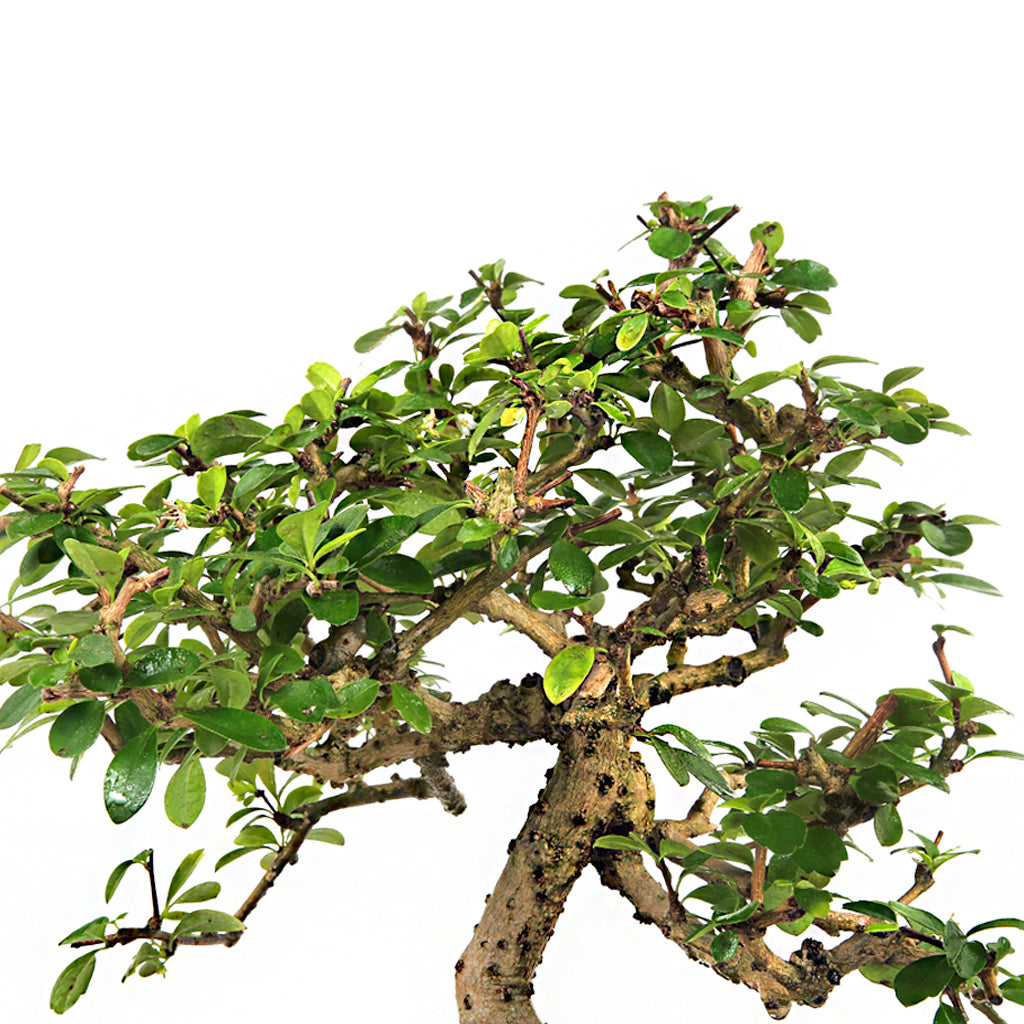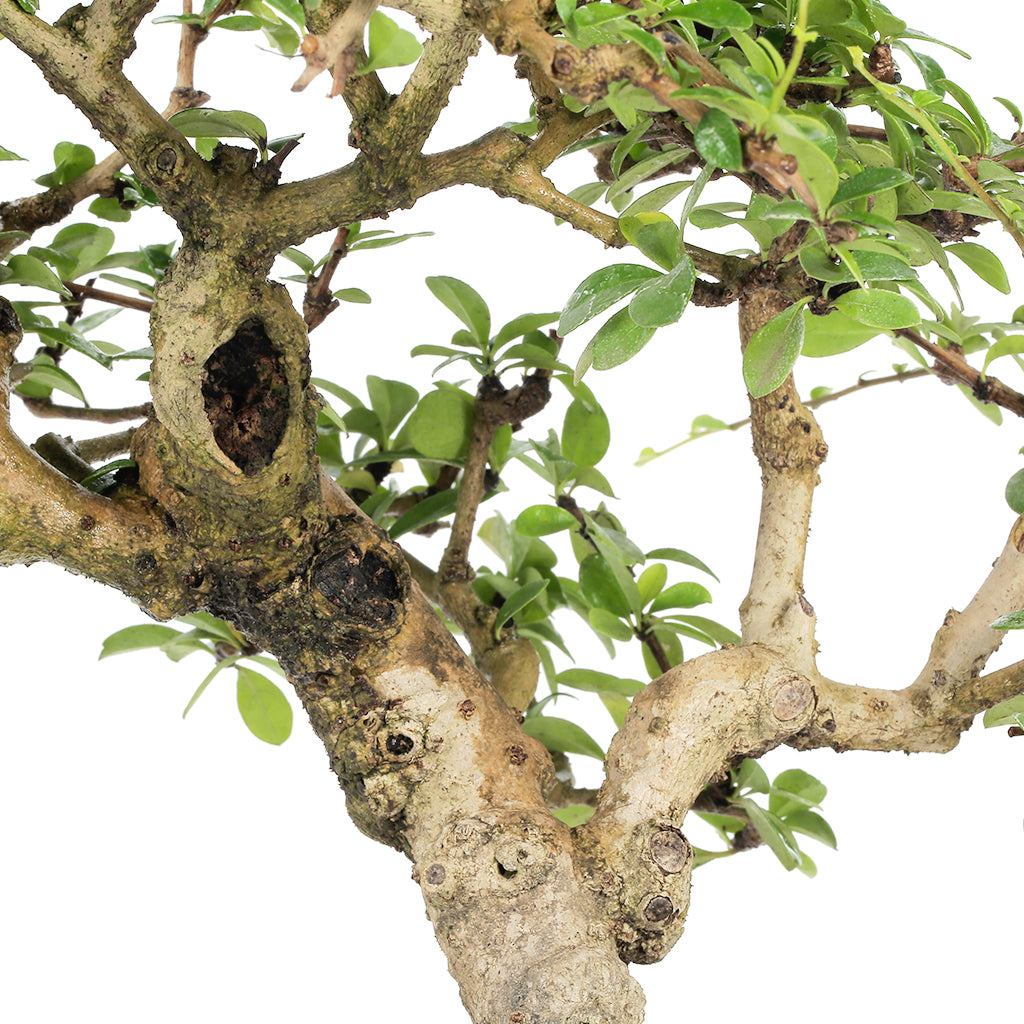 Carmona is evergreen flowering and fruit bearing bonsai species. This Bonsais Are Artist Made Old Mature Collection Bonsai. A Must And worth Buy For Bonsai Collectors And Bonsai Lovers.
HOW TO CARE FOR A CARMONA BONSAI
All you need to know about how to care for your bonsai tree is below, from the placement, to temperature, watering, feeding and more.
PLACEMENT OF THE CARMONA
As briefly mentioned above, the Fukien Tea can thrive outside in warm climates, but it's traditionally an indoor bonsai tree. Just like most bonsai trees, it does require a generous amount of natural light so it needs to be placed next to a window, or any place in your home where it receives a lot of sunlight. You might need to re-evaluate the placement of the tree when it comes to the winter months, as daylight is limited and heat does affect the tree. You can however, buy a light and sit it beside the bonsai to make sure it's gaining enough light.
TEMPERATURE FOR THE CARMONA
The Carmona bonsai tree thrives in temperatures of around 70 degrees Fahrenheit. It's important that you are mindful of this because if the temperature does drop significantly, it will affect the trees health.
WATERING YOUR CARMONA BONSAI
The main thing to remember when it comes to watering a Fukien Tea tree, is that you need to keep it moist. It's easy to overwater a bonsai, but wet soil can harm the tree, as well as any excess water left in the pot. You should water your tree generously as soon as you feel the surface soil to be dry. A good tip to use to check if your bonsai needs water, is to stick a half inch of your finger, in the soil. Watering cycles will vary, but by observing your bonsai you'll be able to pick things up pretty quickly, even as an inexperienced beginner!
PRUNING YOUR CARMONA BONSAI
Pruning your Carmona is relatively easy and can be quite fun! While pruning a Chinese Elm offers more ease, the Fukien Tea tree does handle pruning extremely well. The young shoots that will come through are flexible, which makes trimming them much easier. However, when the tree grows mature branches, they will tend to be thicker so you must ensure you are using the right tools for clean cuts.
If you're looking to shape your Chinese elm bonsai, you can use bonsai wire to give it a neat makeover when required.