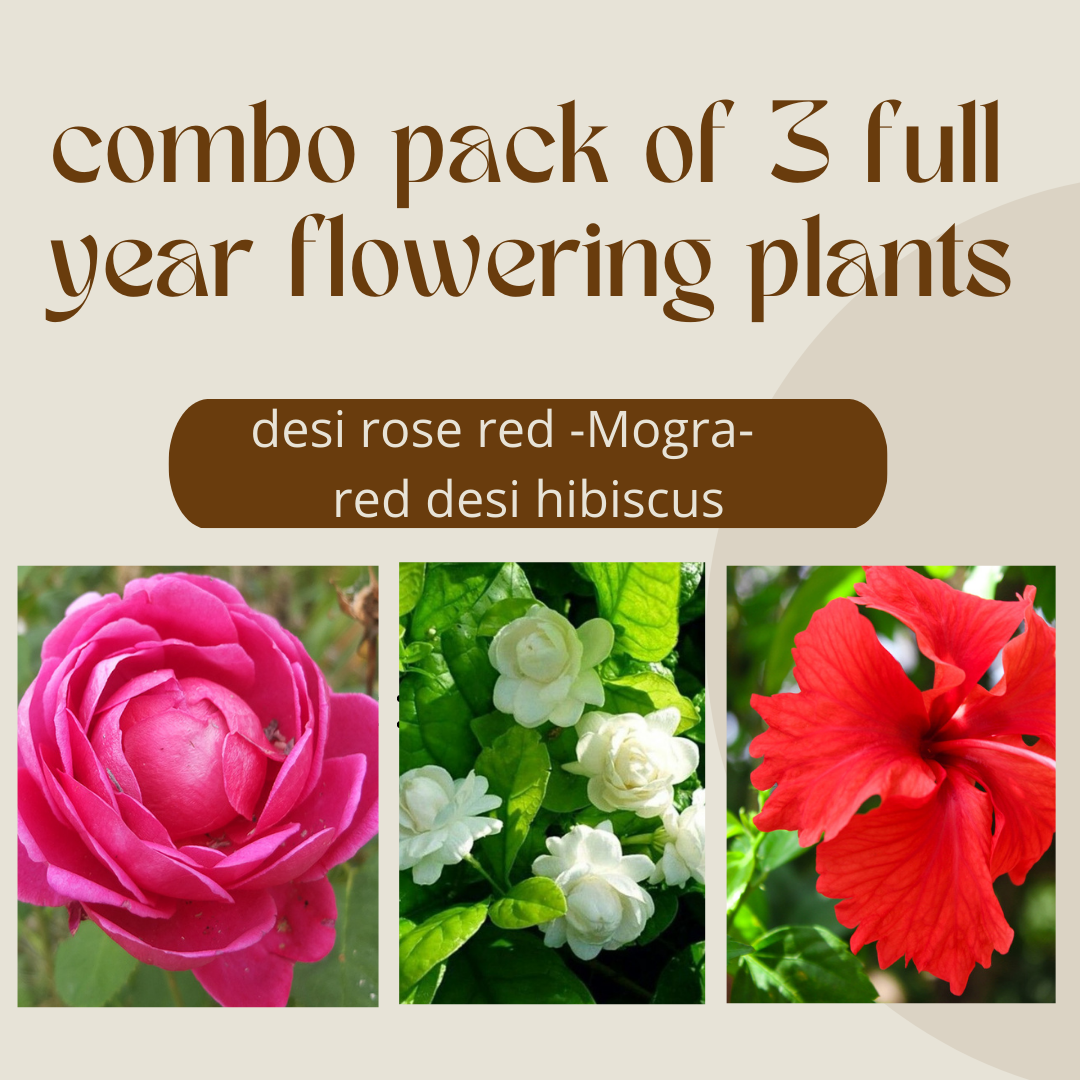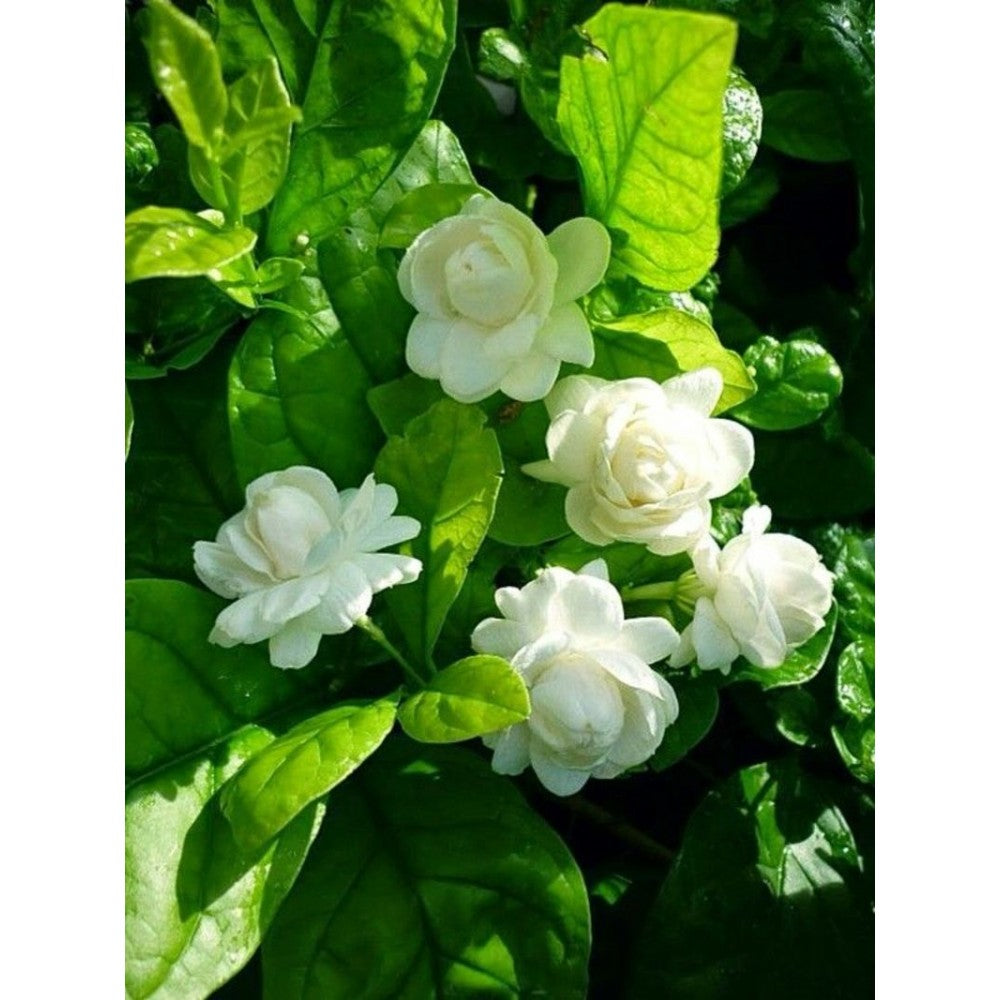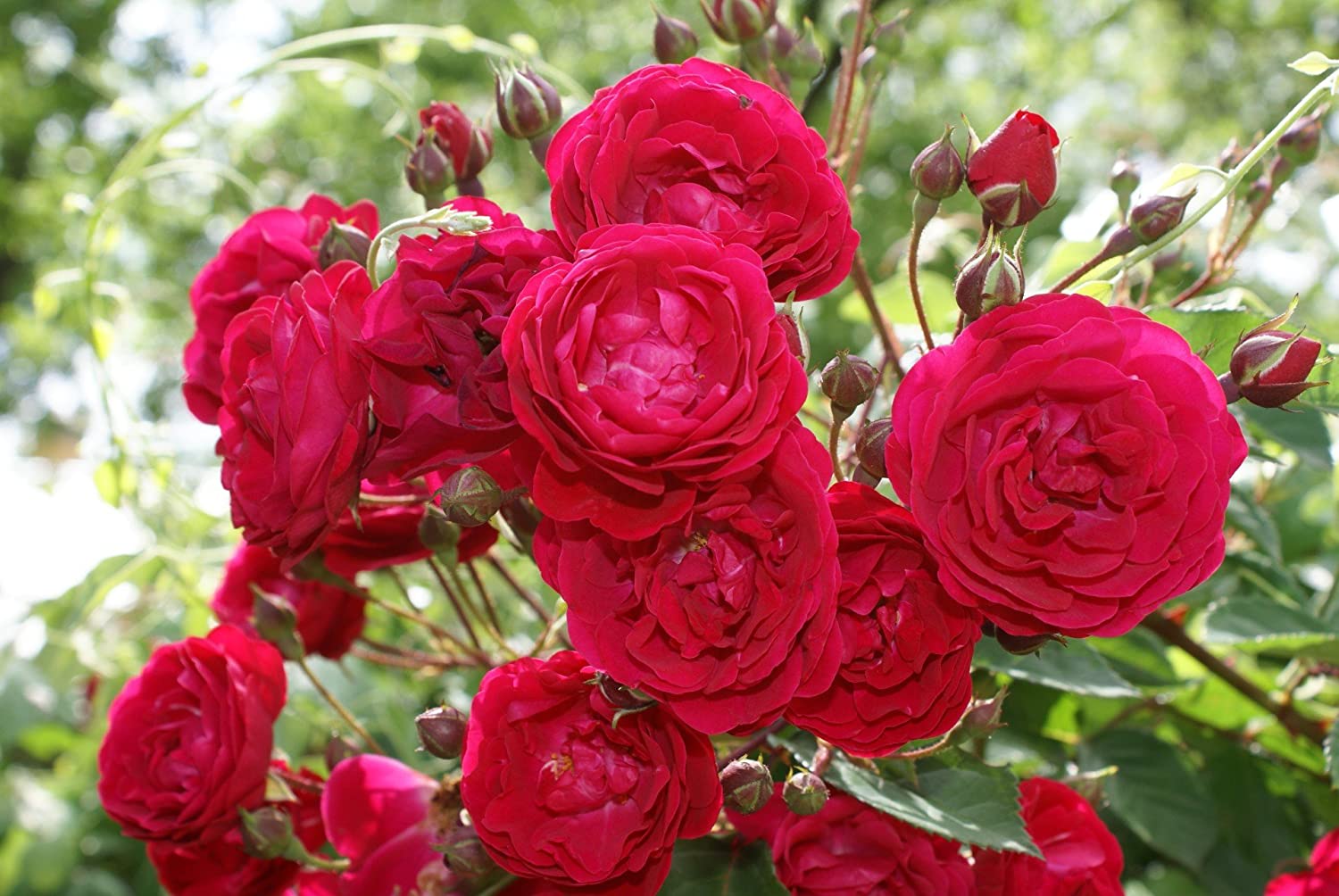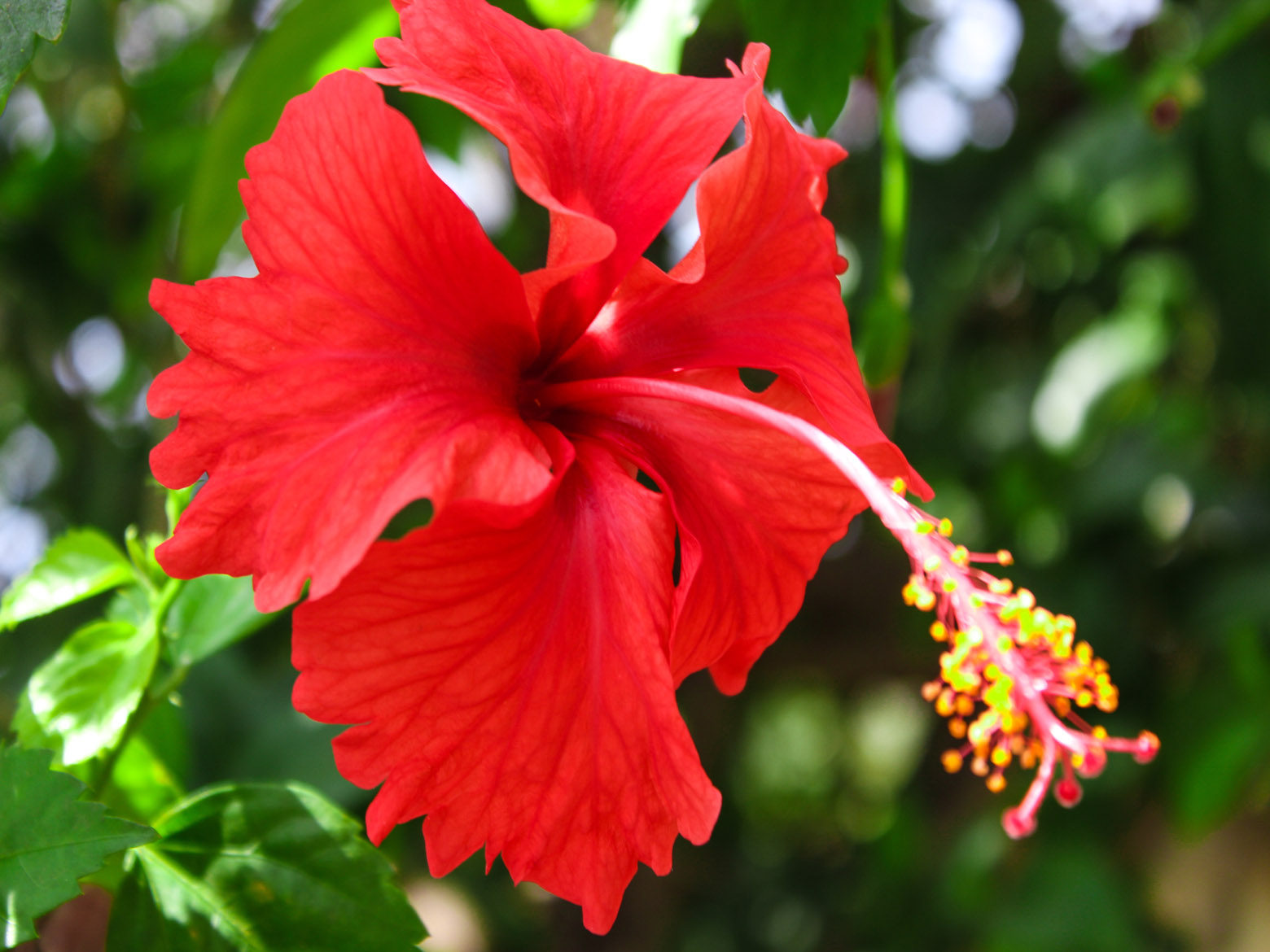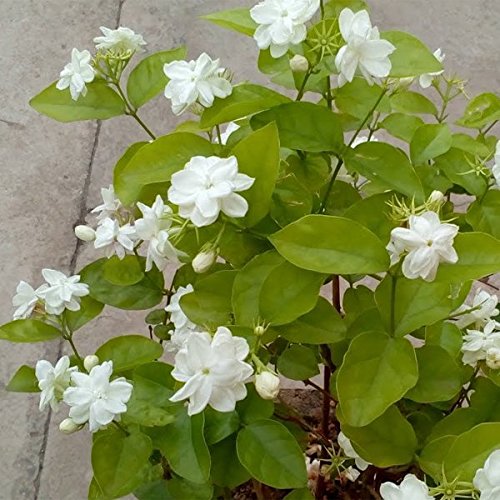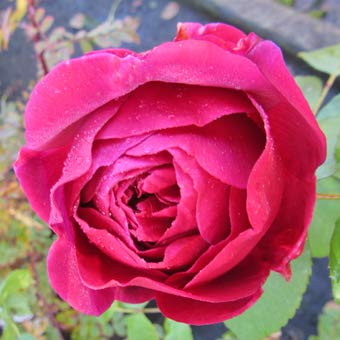 Desi Red Rose :
Rose Plant Maintenance: Easy Water: Keep the soil evenly moist Sunlight: Full Sun Height: 1-6 feet. It is a perennial flowering plant that produces beautiful flowers with amazing fragrance. TIPS: 1. Water the plant regularly. 2. Plant grows best in a well drained soil. 3. Use cow manure as a fertiliser to make plant produces more flowers
Mogra :
Potting soil: Mogra plant requires well-drained soil with plenty of organic matter. Two parts of loam soil and one part well-decomposed cow manure makes an ideal potting mixture.
Red Hibiscuss :
The red hibiscus is the flower of the Hindu goddess Kali, and appears frequently in depictions of her in the art of Bengal, India, often with the goddess and the flower merging in form. The hibiscus is used as an offering to the goddess Kali and the god Ganesha in Hindu worship 

Sunlight: The plant requires full sunlight for best blooming. Mogra plant can also thrive very well in partial shade, which makes it a perfect plant for windowsill gardening.