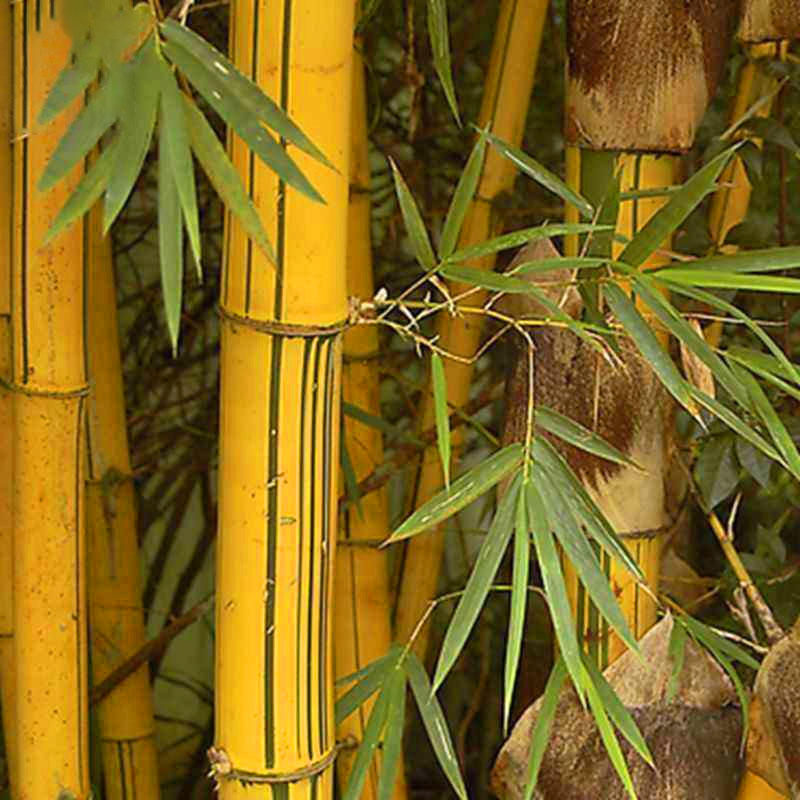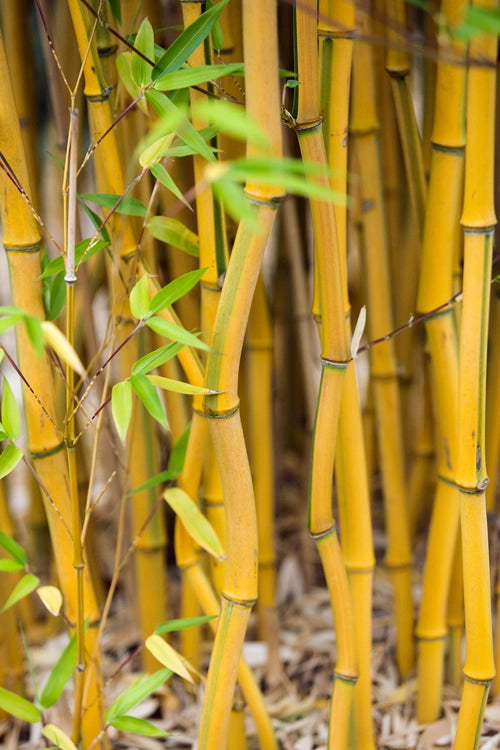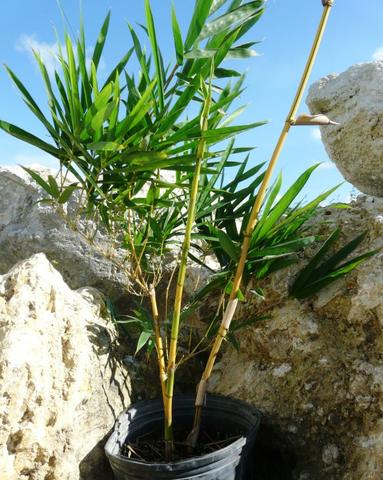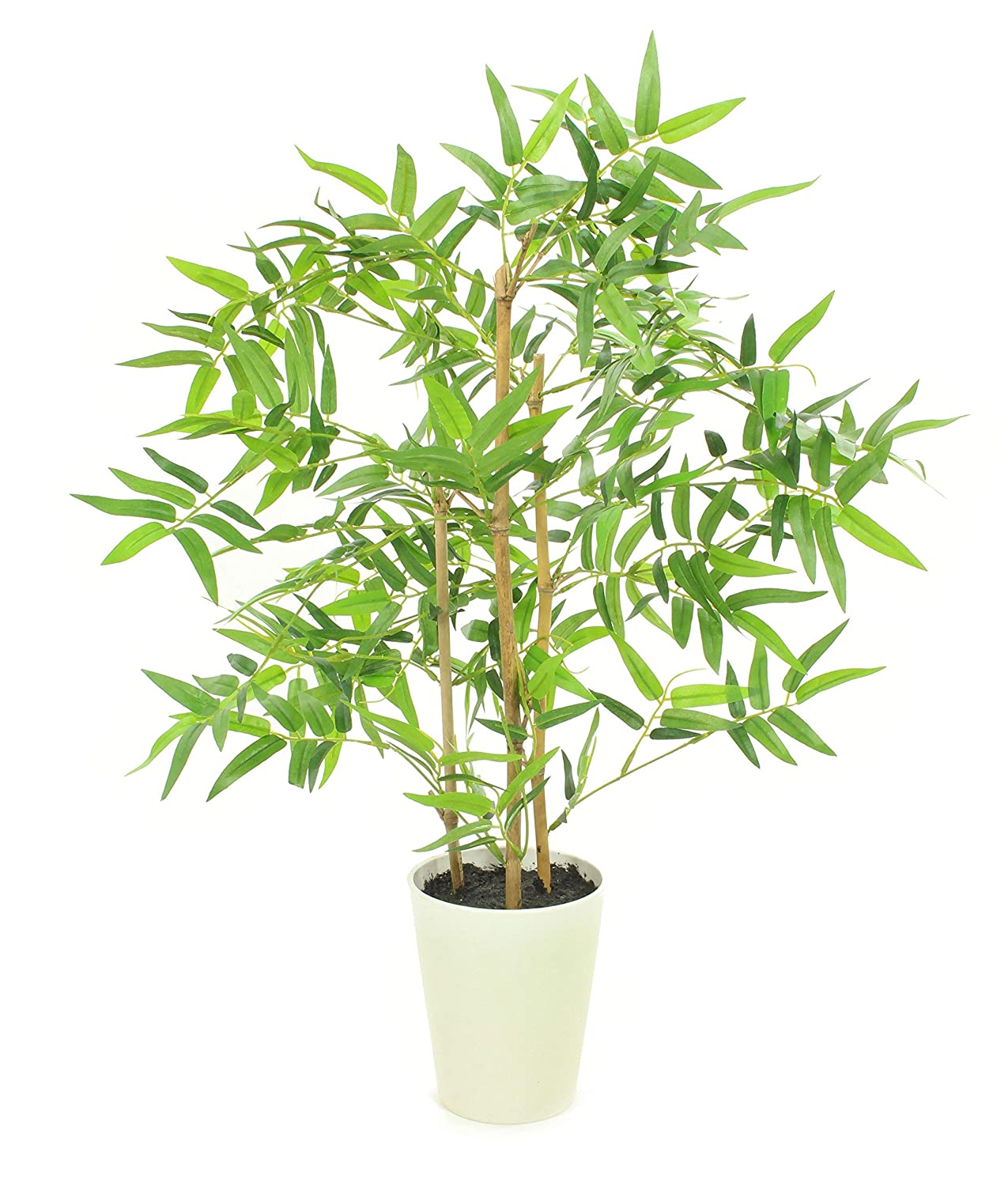 Beautiful Golden bamboo Plant Comes With The Plastic Pot. Easy Growing And A holy Plant Has A Very Big Importance In Fengsui Also. Its A full sun to part shade lover, it is best grown in fertile, moist soils . Great choice for hedges and screens and containers. Golden Bamboo is scientifically known as Bambusa This species is perfect for growing outdoors, or as a bonsai or indoor plant. The Golden Bamboo adds style and functionality to any landscape. From light green hues to gleaming gold, the Bamboo is bolstered by sabertooth leaves for a truly priceless look
Light
Golden bamboo prefers a full sun position. A partial shade position will also be tolerated, although this can impact on the speed of growth.
As your canes mature, you'll see them turning from green to a golden yellow. The change in color will be more pronounced the more sunlight the bamboo receives. It's even possible from them to turn an orangey-pink shade.
Soil
This bamboo type prefers a fertile, rich, moist, well-drained loamy or sandy soil. It can, however, cope with a wide variety of soil type
If the soil is poor and infertile, the bamboo may not work so well for privacy screening as it tends to form in clumps instead. But at least you won't have any issues trying to control its aggressive spread.
Water
Golden bamboo prefers moist conditions. In hot summer months, it may benefit from watering a few times a week if it's held in a container, and at least weekly in a garden environment.
Part of the appeal of this plant, however, is its surprising drought-tolarence once it's fully established, and it can cope in soggy, but not waterlogged, conditions, too.