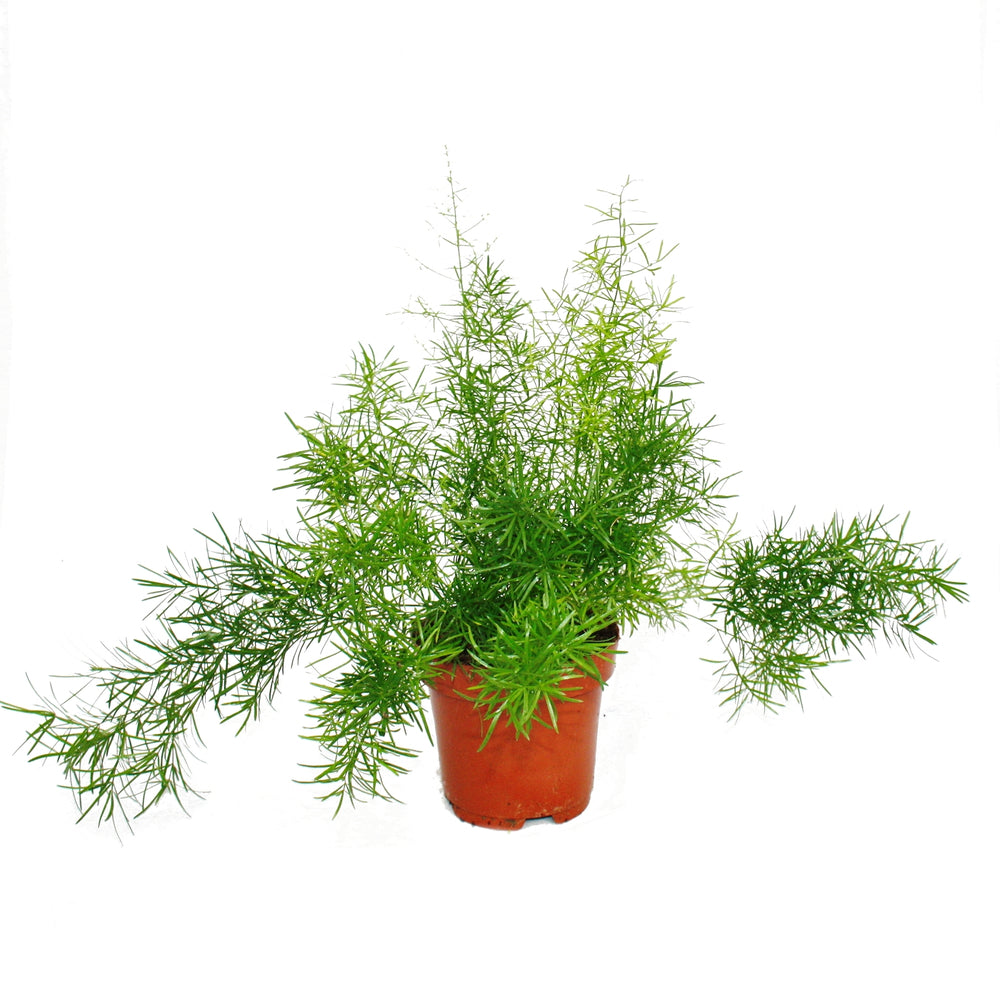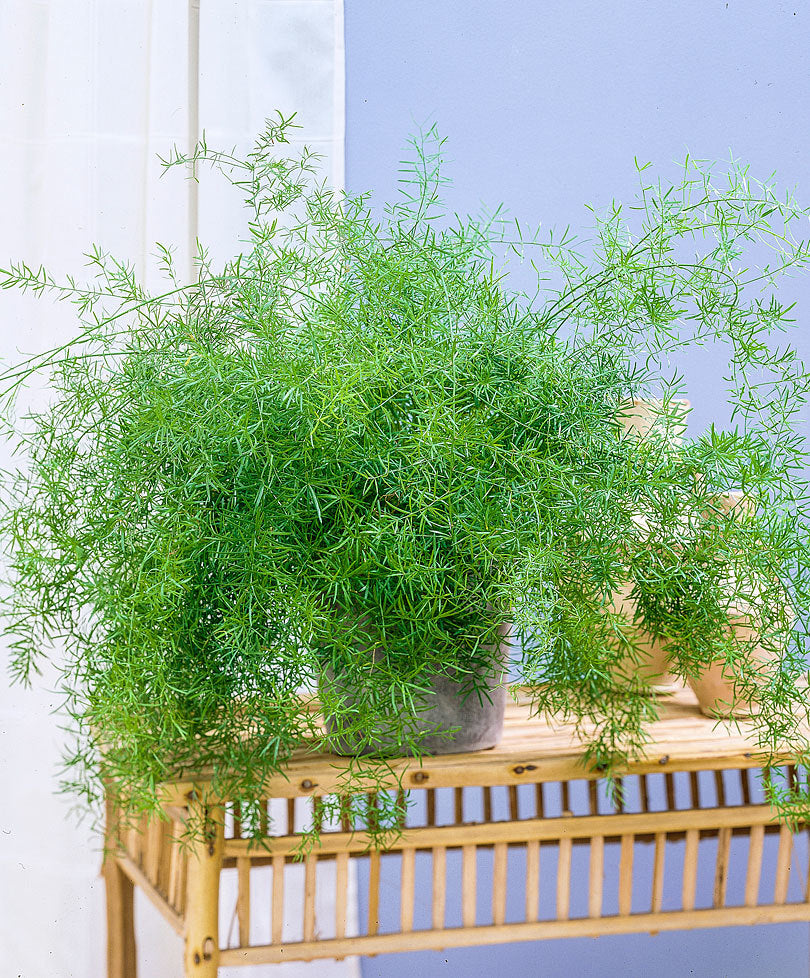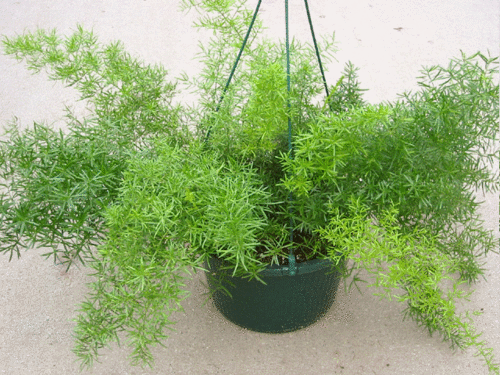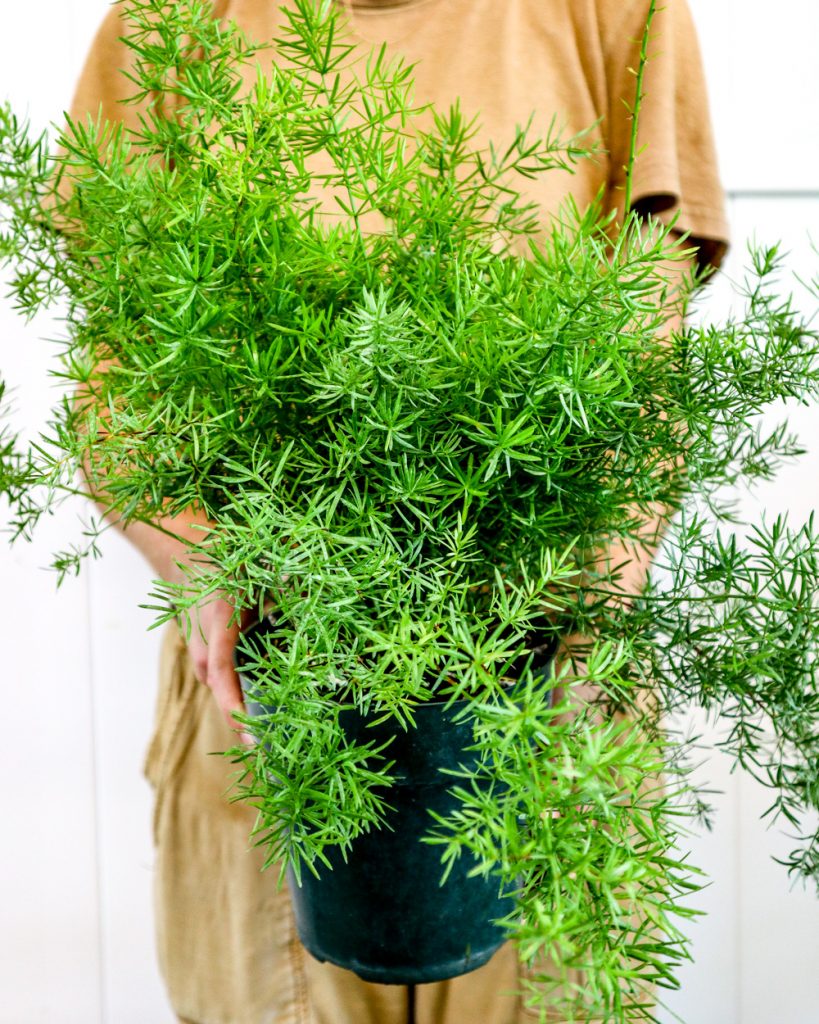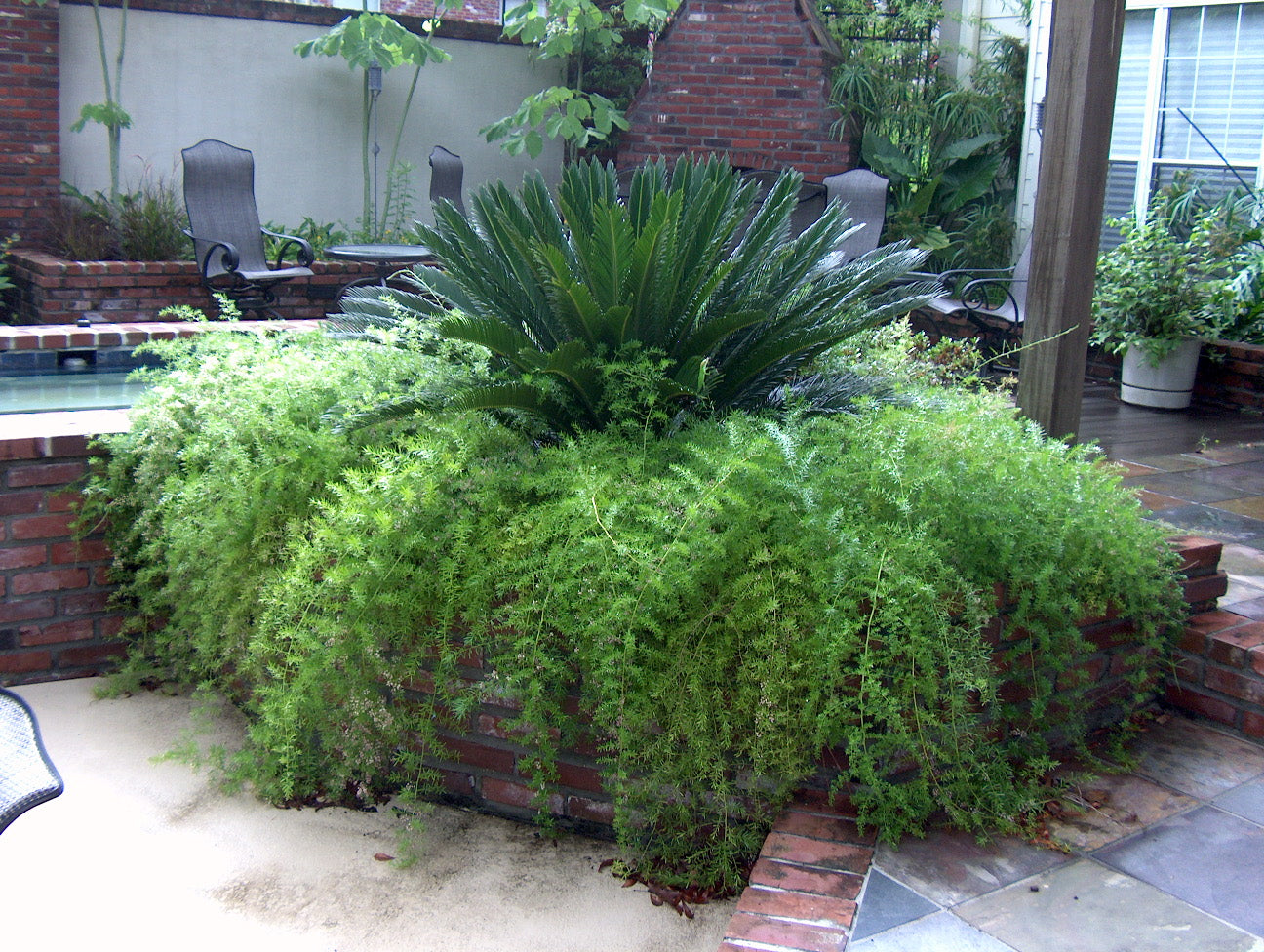 Green Paradise Brings You A Must Member for Your Garden The asparagus fern.  The asparagus fern( Asparagus sprengeri) is a

 

common and fast-growing houseplant

. It's called a fern, but is actually a member of the lily family. It has fine needle-like leaves and arching stems that can grow up to three feet long. Mature ferns sprout white or pink flowers and grow green, inedible berries.

Easy Growing Weeping Styled Fern Plant . Sprengeri is Suitable for both Semi Indoor Or Outdoor Place.

1st Choice Hanging Plant For All Gardeners .Evergeen Bushy Basket All The Time.
care: regular watering but do not over water. Keep The Plant In Semi Shade or full sun areas. give garden mix fertilizer or any other good plant food twice a month.