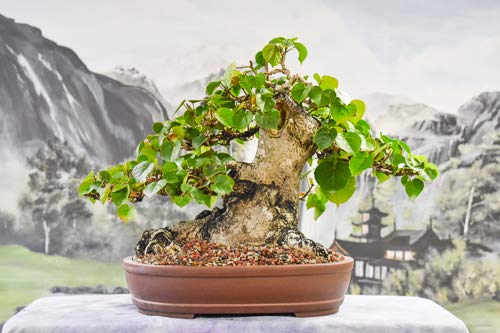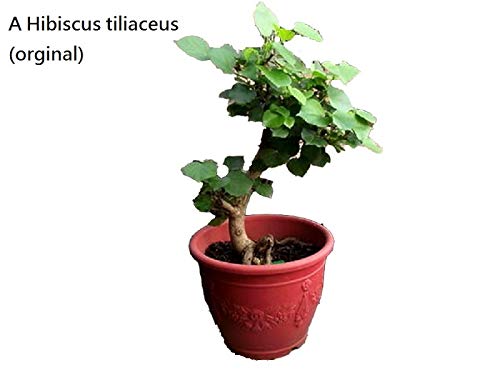 Hibiscus has Lovely Deep Green, Native to Hawaii. Used widely in Taiwan and Indonesia for their excellent Ability to Ramify and Speed of growth. Widely Used For Bonsai .Sea Hibiscus Likes Full Sun and Moderate Eater and Fertilizer. Tropical tree, keep away from Freezing Temperatures!
Grow potted hibiscus plants in loamy, lightweight soil.

 

Hibiscus plants aren't that particular about their soil mix, but they prefer lightweight material such as loam and peat moss. A regular bag of potting soil will usually work just fine. You can create their ideal soil conditions by mixing 1 part garden loam, 1 part peat moss, and 1 part fine sand or bark.

A mix of 1 part coarse peat, 1 part composted bark, and 1 part composted manure mixed with a little bit of leca and vermiculite is also a great soil mix for hibiscuses.




Make sure the planter or container drains well.

 Loamy soil provides good drainage, but it's also important to grow hibiscuses in containers or planters that have plenty of drainage holes. After a watering, the environment should drain completely to prevent root rot. Water your plant, then watch for the water to come out of the drainage holes. Let the water drain into the plastic tray underneath

Give the roots time to soak up the excess water, but if water is still in the tray after 12 hours, dump it out.
4
Give your hibiscus plants warm water.
Never use cold water on hibiscus plants. They like their water to be around 95°F (35°C). Use a thermometer or touch the water with your hand before administering it to check the temperature. Avoid using water that's much hotter than 95°F (35°C), since they don't like overly warm water either.