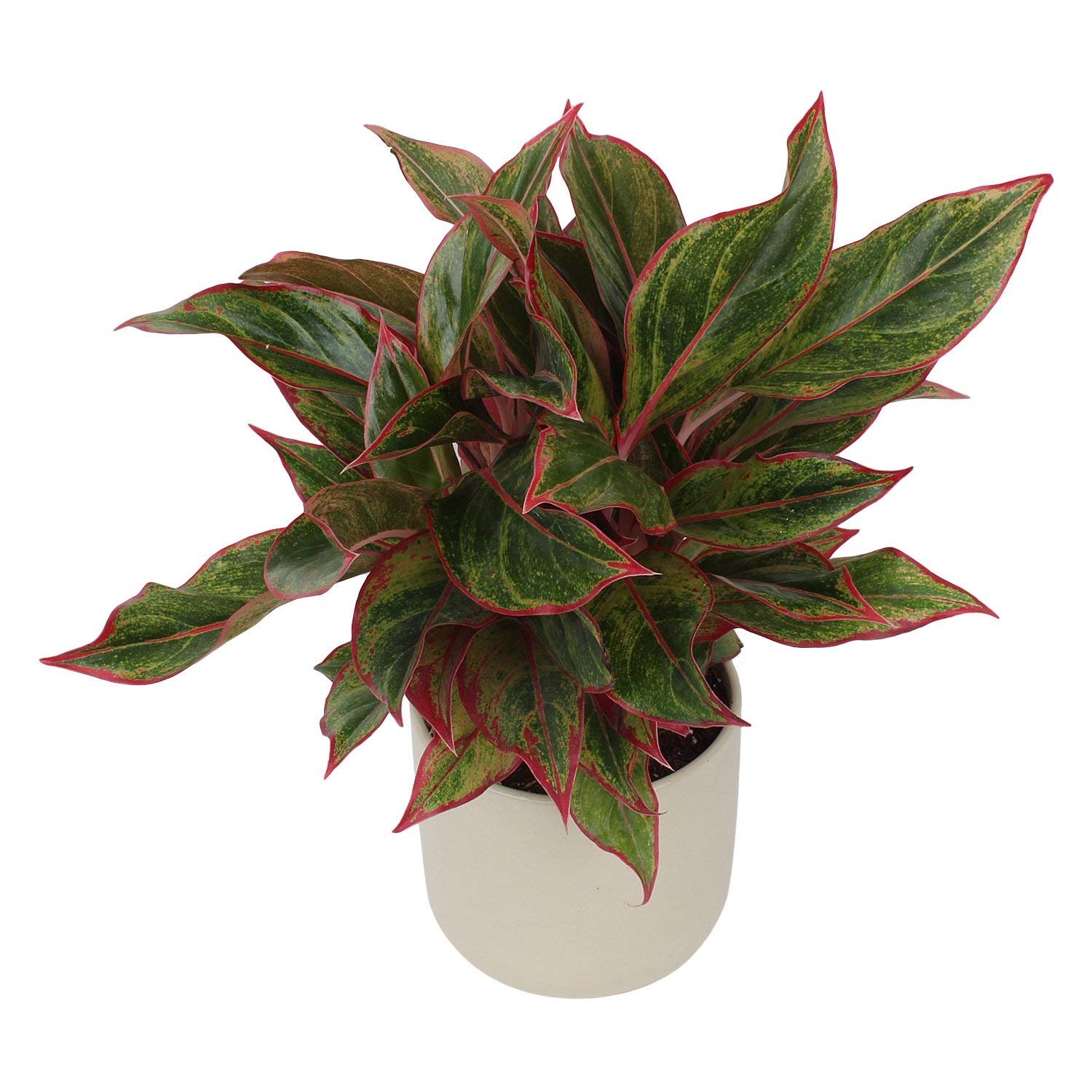 Transform Your Space with Elegance: Introducing the Red Aglonema Plant


Unveil the beauty of nature in your living space with the Red Aglonema Plant – a botanical masterpiece that effortlessly blends aesthetic charm with numerous benefits. Elevate your surroundings as you welcome this striking plant into your home, an embodiment of lushness, vibrancy, and sophistication.



Key Features:


Radiant Red Foliage:
Witness nature's artistry with the Red Aglonema's stunning red and green leaves.
This vibrant color palette adds a touch of opulence, making it a captivating focal point in any room.


Low Maintenance Beauty:
Designed for both plant enthusiasts and beginners alike, the Red Aglonema thrives on minimal care.
Enjoy its beauty without the stress of demanding upkeep, making it an ideal choice for those with a busy lifestyle.


Air-Purifying Prowess:
Beyond its visual appeal, this plant doubles as a natural air purifier, removing toxins and enhancing the air quality of your indoor environment.
Breathe in the freshness as the Red Aglonema works silently to create a healthier atmosphere.


Adaptable to Various Light Conditions:
Versatility is a key trait of the Red Aglonema.
Whether your space is flooded with sunlight or tucked in the shadows, this adaptable plant remains resilient, maintaining its vibrant hues in different light conditions.


Thrives in Indoor Settings:
Perfectly suited for indoor environments, this plant adds a touch of nature to homes, offices, or any interior space.
Create a green sanctuary within your four walls, fostering a tranquil and serene ambiance.


Pet-Friendly and Non-Toxic:
Worried about the safety of your furry friends? Rest easy knowing that the Red Aglonema is non-toxic and safe for pets, allowing you to enjoy its beauty without any concerns.


Benefits:
Enhances Well-Being:
Studies show that incorporating plants into your living space can have a positive impact on mental well-being.
The Red Aglonema, with its vibrant colors and calming presence, creates a serene atmosphere, promoting relaxation and reducing stress.


Aesthetic Versatility:
Whether you prefer modern, traditional, or eclectic decor, the Red Aglonema effortlessly complements various styles.
Its vibrant foliage adds a pop of color, creating a visually appealing and well-balanced aesthetic in any setting.
Long-Lasting Beauty:
The Red Aglonema is not just a fleeting trend; it's a lasting investment in natural beauty.
With proper care, this plant will continue to thrive and adorn your space for years to come, making it a sustainable and enduring choice.


Thoughtful Gift Option:
Looking for a unique and thoughtful gift? The Red Aglonema makes for an ideal present for housewarmings, birthdays, or any special occasion.
Give the gift of natural beauty and contribute to your loved ones' well-being.


Exotic Elegance:
Elevate your interior decor with the Red Aglonema's exotic elegance.
Stand out from the ordinary and infuse your space with the allure of tropical beauty.


Interior Design Statement:
Make a design statement with a plant that not only captures attention but also becomes a conversation piece.
The Red Aglonema's unique appearance adds a touch of sophistication to your decor.


Customized Pot Options:
Tailor the Red Aglonema to your style preferences with our range of stylish and chic pots.
Choose from various designs and materials to enhance the overall presentation of this botanical gem.


Expert Growing Tips:
Receive expert advice on caring for your Red Aglonema.
Our comprehensive care guide ensures that you can enjoy the plant's beauty to the fullest, even if you're new to plant parenthood.

Incorporate the Red Aglonema into your life and witness the transformative power of nature. This plant is more than a decorative accent; it's a living work of art that brings joy, beauty, and well-being to your surroundings. Embrace the elegance of the Red Aglonema and embark on a journey of natural sophistication in your home.