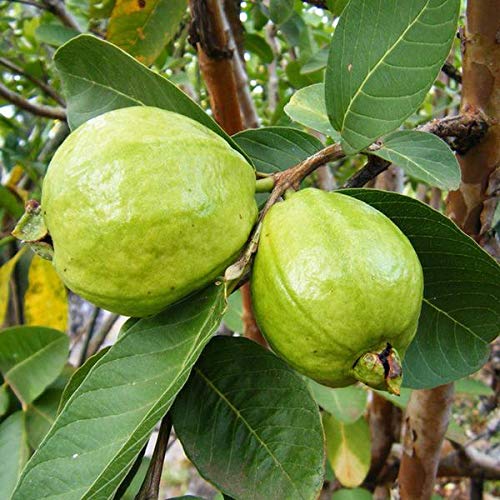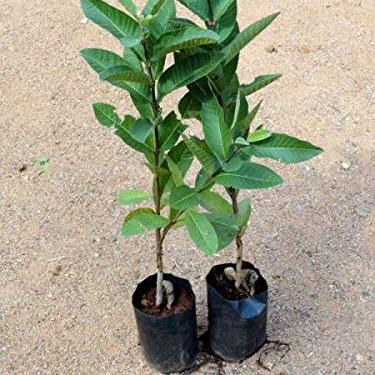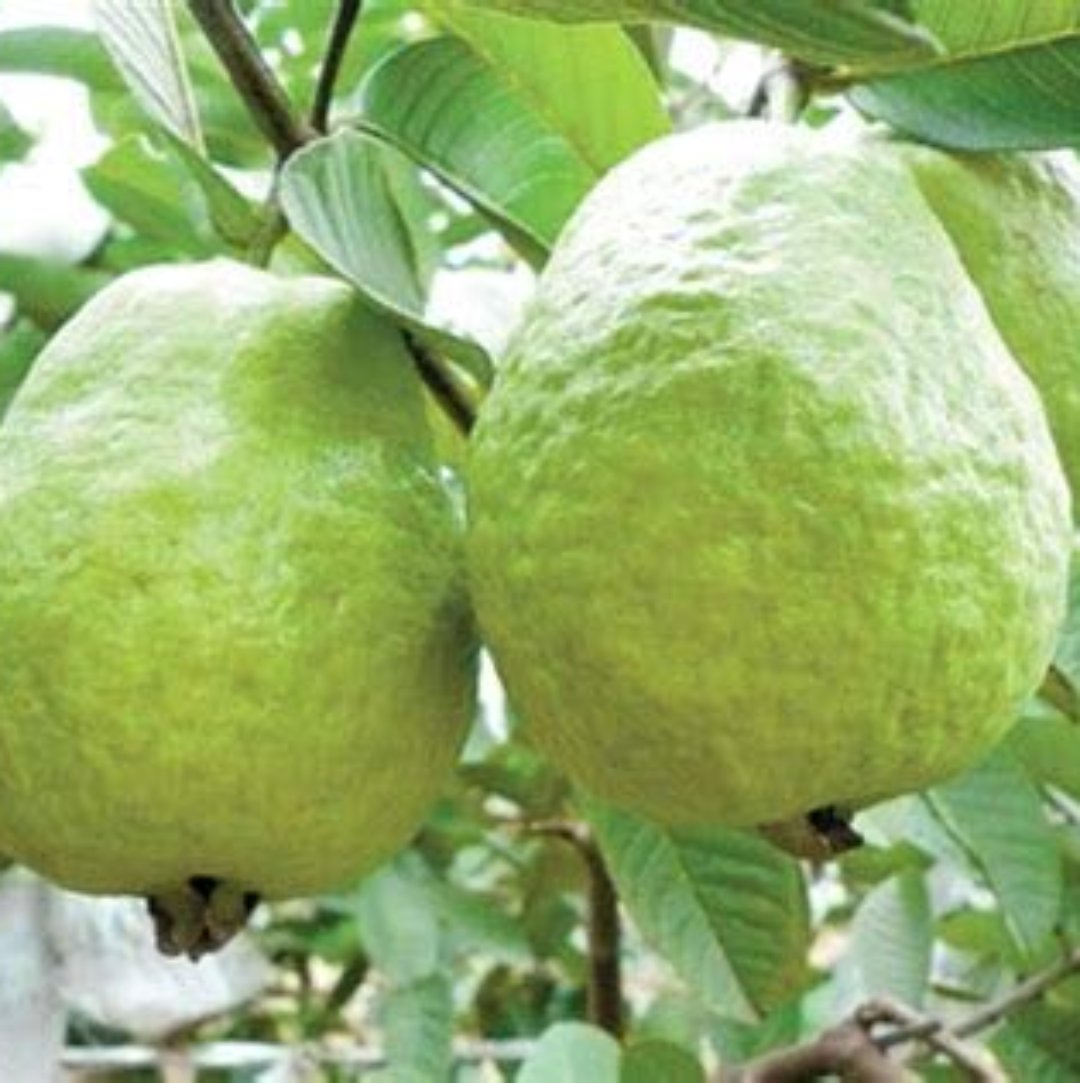 Introducing Our Exquisite 1 Kg Thai
Guava Plant – Your Gateway to Tropical
Bliss!


🌿 Key Features:

Immerse yourself in the allure of our 1 Kg Thai Guava Plant, a botanical marvel that brings the exotic essence of Thailand right to your doorstep. This stunning plant is a testament to nature's artistry, boasting a myriad of features that set it apart:



Abundant Fruit Yield:
Be prepared for a bountiful harvest of succulent Thai guavas.
Our meticulously nurtured plants guarantee a plentiful supply, ensuring you can enjoy the tropical goodness right from your own garden.


Compact Size, Big Rewards:
Despite its compact size, this Thai Guava Plant packs a punch when it comes to fruit production.
Perfect for gardens of all sizes, it thrives in containers, making it an ideal addition to your balcony, pa

tio, or backyard.


Quick Growth & Early Fruiting:
Experience the joy of harvesting your own Thai guavas sooner than you might expect.
Our plants are cultivated to mature rapidly, allowing you to relish the fruits of your gardening labor in no time.


Disease-Resistant:
Say goodbye to worries about pests and diseases.
Our 1 Kg Thai Guava Plant is bred to resist common issues, ensuring a robust and healthy plant that stands the test of time.


🍈 Benefits:

Indulge in the numerous benefits that our 1 Kg Thai Guava Plant brings into your life:



Health in Every Bite:
Thai guavas are renowned for their rich nutritional profile.
Packed with vitamins, fiber, and antioxidants, these fruits contribute to a wholesome diet and support overall well-being.


Homegrown Goodness:
There's something truly special about growing your own food.
With our Thai Guava Plant, you have the opportunity to savor homegrown, organic delights right from your garden.


Versatile Culinary Delight:
From refreshing juices to delectable jams and mouthwatering desserts, Thai guavas lend themselves to a myriad of culinary creations.
Unleash your culinary creativity with the versatile flavors of this tropical gem.


Aesthetically Pleasing:
Beyond its culinary merits, the Thai Guava Plant is an aesthetic delight.
With glossy green leaves and delicate blossoms, it adds a touch of tropical elegance to your outdoor space.
Expertly Cultivated:
Our Thai Guava Plants are cultivated with passion and expertise.
From seedling to maturity, each plant undergoes meticulous care to ensure it reaches you in prime condition, ready to thrive in your care.


Exclusive Tropical Flavors:
Transport yourself to the vibrant orchards of Thailand with the exclusive flavors of our Thai guavas.
This cultivar is selected for its exceptional taste, providing you with a genuine tropical fruit exper

ience.


Easy Care, Maximum Rewards:
Not everyone has a green thumb, and that's okay! The 1 Kg Thai Guava Plant is designed for ease of care, making it an excellent choice for both novice and experienced gardeners alike.


Delivered to Your Door:
Skip the hassle of searching for the perfect plant at local nurseries.
We deliver our Thai Guava Plants directly to your door, ensuring you receive a healthy and vibrant specimen, ready to flourish under your care.


🌱 Your Tropical Oasis Awaits:
Incorporate the 1 Kg Thai Guava Plant into your garden and embark on a journey to tropical paradise.
Order now to experience the joy of cultivating and enjoying your very own Thai guavas, and let the flavors of Thailand flourish in your own backyard.
Welcome home to the exotic allure of our 1 Kg Thai Guava Plant – where every leaf tells a story of tropical splendor!
Cultivating Abundance: A Guide to Growing 1 kg Thai
Guava Plants


Thai Guava, renowned for its distinct flavor and nutritional richness, is a tropical delight that many gardeners aspire to grow. Among the various cultivars, the quest for achieving a bountiful harvest, particularly aiming for a 1 kg yield, requires careful attention and a green thumb. In this guide, we'll explore the step-by-step process of cultivating a thriving Thai Guava plant.


Choosing the Right Variety
Not all guava plants are created equal, and choosing the right variety is paramount.
Opt for a cultivar that is known for its robust growth and generous fruiting.
Varieties like 'Keitt' and 'Pink Apple' are popular for their delicious taste and substantial fruit size.

Climate Considerations
Thai Guava plants thrive in warm tropical climates, and providing the right environment is crucial.
Ensure your plant receives ample sunlight, ideally 6-8 hours per day.
If you're in a region with colder temperatures, consider planting your guava in a large pot that can be moved indoors during the winter.

Soil Preparation
Guavas prefer well-draining soil with a slightly acidic to neutral pH.
A blend of theater soil and organic compost works well.
insure good drainage to help waterlogging, which can lead to root spoilage.

Planting Process

Selecting a Site: Choose a sunny spot in your garden where the guava can receive abundant sunlight.

Digging the Hole: Dig a hole twice as wide as the root ball of your guava plant and at the same depth.

Planting the Guava: Gently remove the plant from its container, loosen the roots, and place it in the center of the hole. Backfill with soil and water thoroughly.


Watering Sche
dule
While guavas are relatively drought-tolerant, consistent watering is crucial, especially during dry spells.
Water the plant deeply once a week, and adjust frequency based on the weather conditions.

Fertilization
To promote healthy growth and fruiting, feed your Thai Guava plant with a balanced fertilizer during the growing season.
Follow the manufacturer's recommendations for operation rates, and avoidover-fertilizing, as this can This results in excessive leafage growth at the expense of fruit product.

Pruning for Productivity
Regular pruning is essential for maintaining the shape of the tree and promoting air circulation.
Remove any dead or diseased branches and thin out crowded areas to allow sunlight to reach all parts of the plant.

Pests and Diseases
Keep an eye out for common pests similar as aphids and scale insects.
Regularly check the leaves and treat any infestations instantly.
Also, ensure adequate air circulation to aid fungal conditions.

Harvesting
Thai Guavas are typically ready for harvest when they reach a mature size and firmness.
Harvest the fruit by twisting it gently from the stem.
Aim for a 1 kg yield by allowing a manageable number of fruits to mature on each branch.


Cultivating a 1 kg Thai Guava plant is a rewarding endeavor that combines the joy of gardening with the satisfaction of harvesting delicious, tropical fruits. By providing the right conditions, care, and attention, you can enjoy a bountiful harvest of these flavorful guavas right from your own garden. Happy gardening!