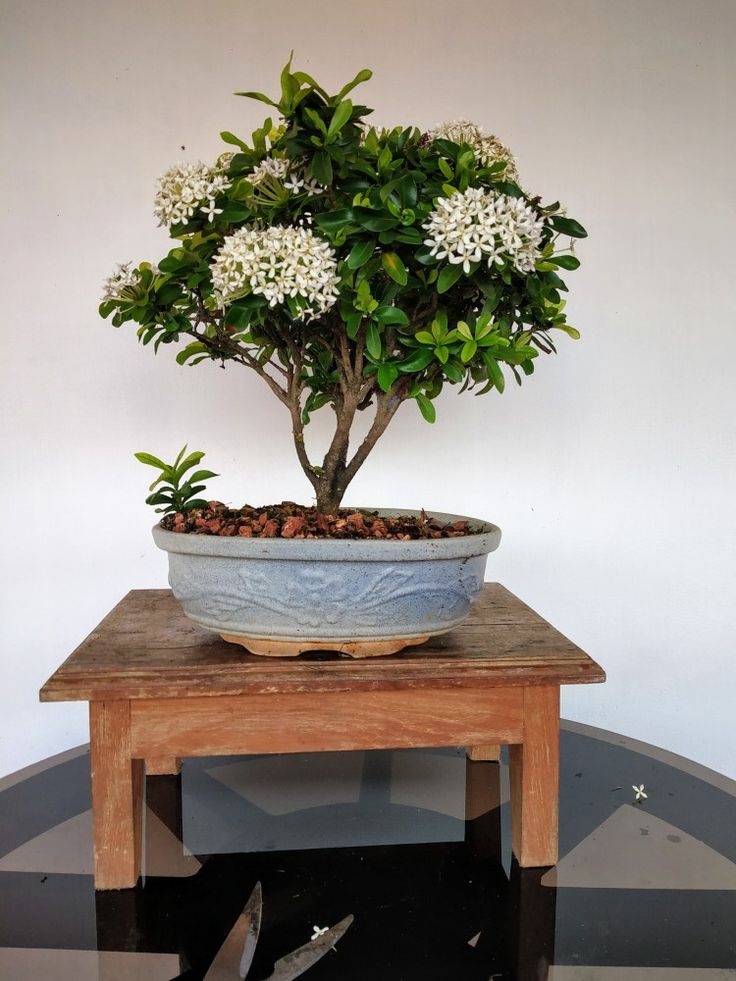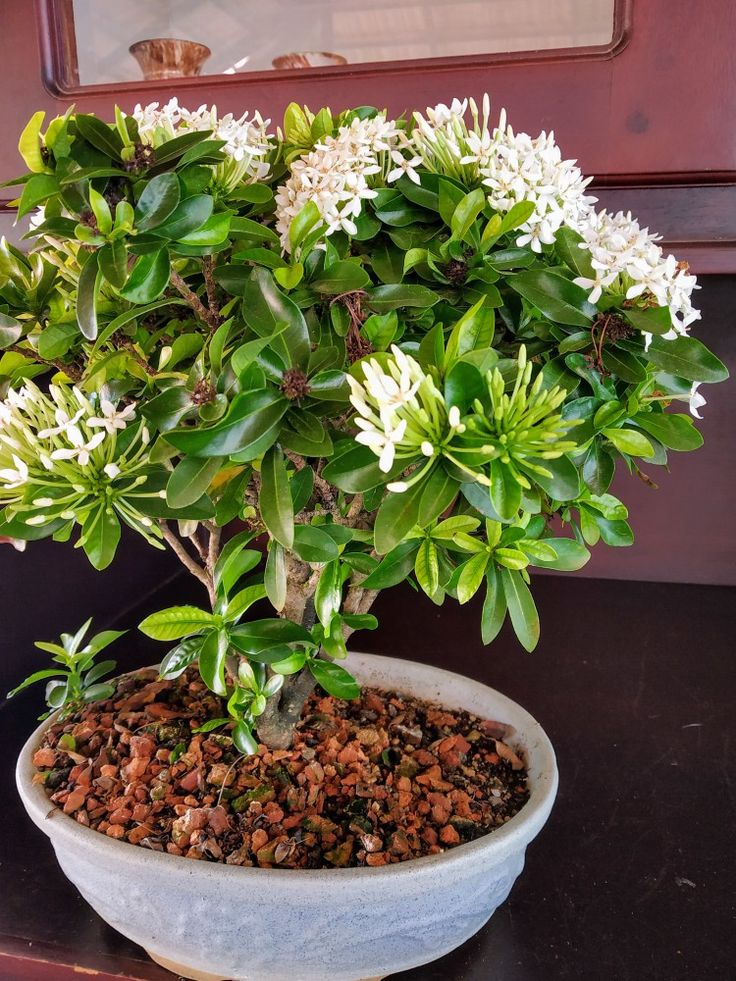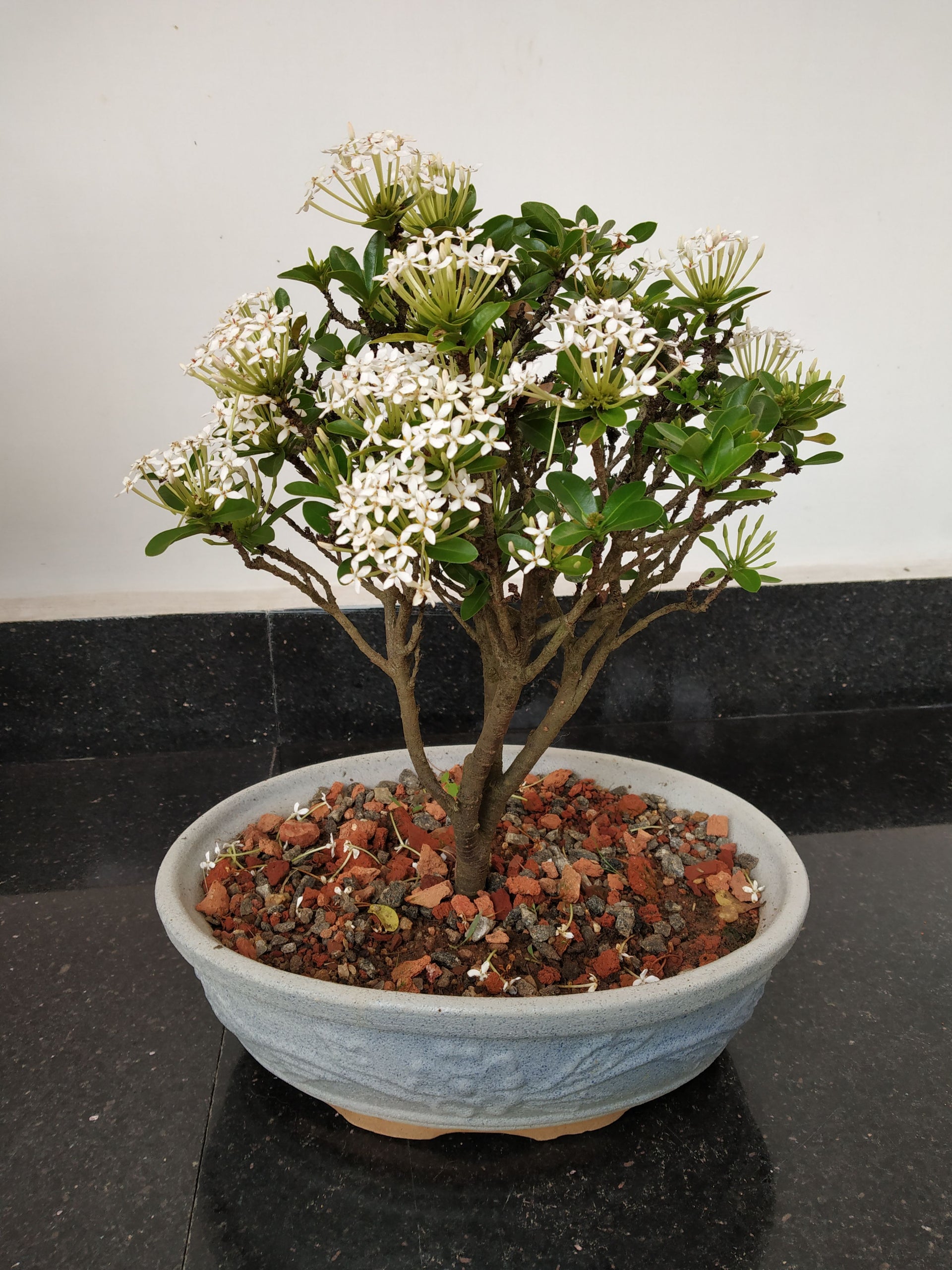 Mini Ixora White live Bonsai plant .
This Tree is a full year flowering Ixora PLant. Very easy to grow in all weathers. Beautiful flowers Year Round.
If you want to grow Ixora plants, make sure to provide them with good watering and regular supply of liquid fertilizer. This will make them actively growing.
They also need sun, but not full sun. They can also grow in partial shade but make sure not to grow them in full shade.
Ixora plants don't tend to be picky about temperatures. However, it is best to keep them on 65 degrees F to 70 degrees F to make them thrive.
Ixora plants tend to be very resistant to pests such as thrips, scale and white flies. However, there is always a risk that these insects can appear so make sure to monitor your plant closely and get rid of any pests as soon as they appear.