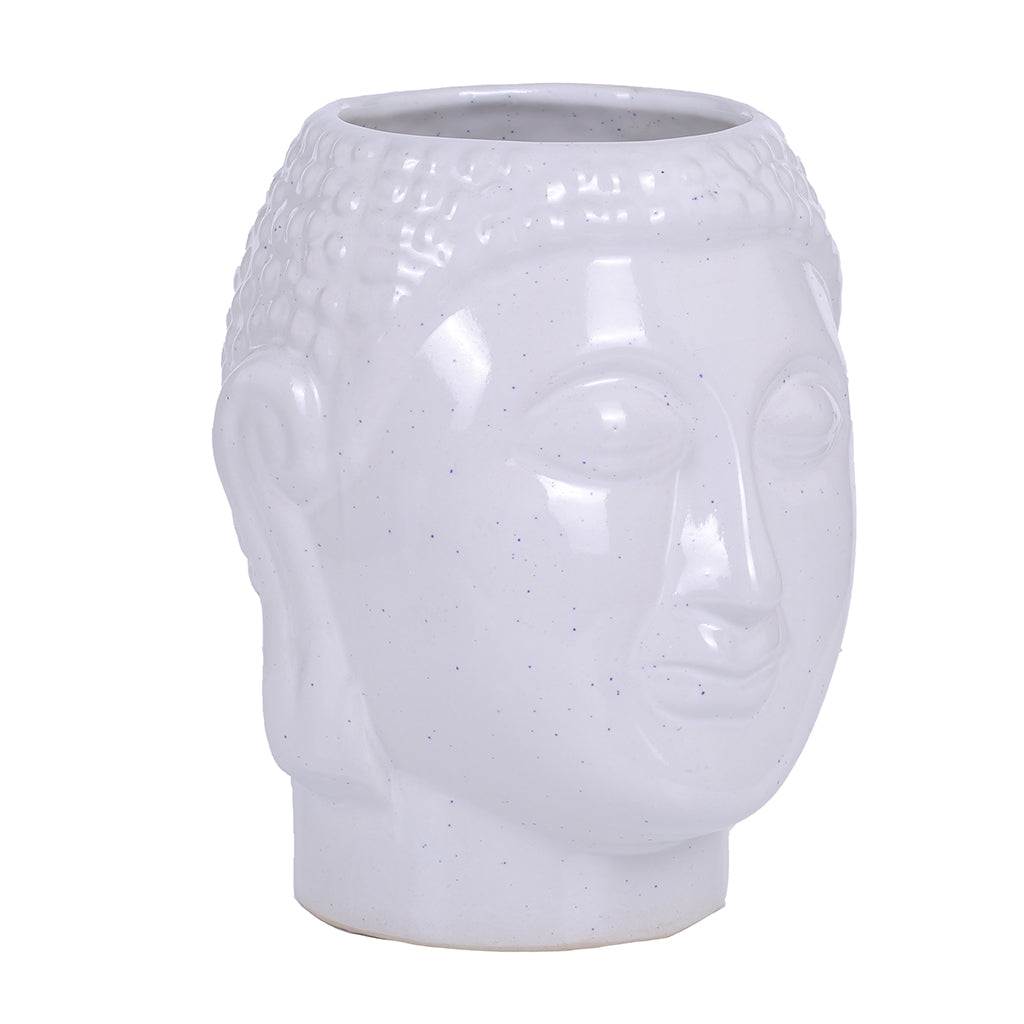 White Ceramic Pot Hand Made with Famous Mughal Art for Home Decoration,Gift Item,Indoor Planter,Birthday Gift & Diwali Gift
Ask about this product
Beautiful handmade Buddha shape ceramic succulent planter pot. With their contemporary design and peppy colors, these glossy ceramic pots will enhance the beauty of any real or artificial plant, whether kept indoors or outdoors.
Imagine this exotic planter pot in your home balcony, tabletop, window sills, kitchen garden, and office desk, and anywhere as a decor. Add new life to your home and make any room look amazing. Enjoy your favorite plant in a trendy new plant pot.
Green plants reduce stress and increase joy in the home - treat yourself with a new plant to show off this flower pot.